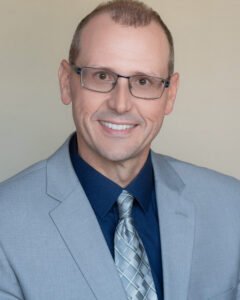 Tim Rensch joined us in July as our Retirement Services Relationship Manager. He likes to spend time outside and read – and he's already become a valuable part of our team. 
Tell us about yourself.
I am a native of Garrison, North Dakota, and moved to Fargo in 1993 to start college at North Dakota State University. I graduated with a BS in accounting and, after college, started my career in hotel management. In 2008, I started my first job in the financial services industry.  
What do you like to do in your spare time?
I like to go camping and hiking with my wife and dogs. I also like to ride my bicycle, kayak, golf, and read.  
Tell us about your favorite life experience.
I don't have a single favorite life experience. I look at my past experiences, good and bad, as something to learn from so I am moving forward as the best possible person I can be.  
What is your favorite movie/play/book?
My favorite book is the next one I'm going to read. I love to learn new things and to be able to look at situations through the perspective of others. Books and movies are great opportunities to expand my perspective and awareness, but I don't get hung up on a favorite. Each one has given me a different, thought-provoking experience. 
What was the first car you owned?
The first car I owned was a 1980 Pontiac 6000.  
How long have you been at Heartland Trust?
I started at HTC on July 13, 2022. 
What is your favorite part about working at Heartland Trust?
Heartland Trust is a place that treats people with respect and dignity. This holds true in the way the company treats employees, employees treat customers, and co-workers treat each other. Companies often spend a lot of time promoting their corporate culture, but I've found the companies with the best corporate culture show it and that is certainly true of Heartland Trust.