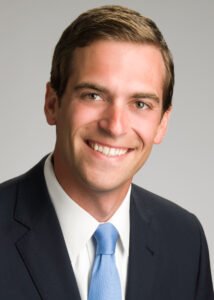 Heartland Trust Company has served our clients for over 32 years. WOW! And we are just getting
started! It has been an exciting few months at Heartland. Our staff is growing and we are thrilled about
upcoming advancements to our business. We will have more to share in our next newsletter.

Our number one focus has always been being there for our clients. Our clients don't come to us because
we have flashy advertisements and catchy jingles (although a catchy jingle would be nice). They come
because we always do right with "how and why" we do business. Every day we work on building and
maintaining trust with those that we serve.

How do we do this? We do big things like practicing honesty and honoring our commitments. We do
hard things like admitting when we're wrong. And we do the little things that show we genuinely care
and value our clients.

We want our clients to sleep easier at night knowing we're doing things the right way. Our business was
built on trust and that will never change.