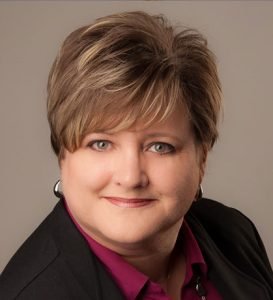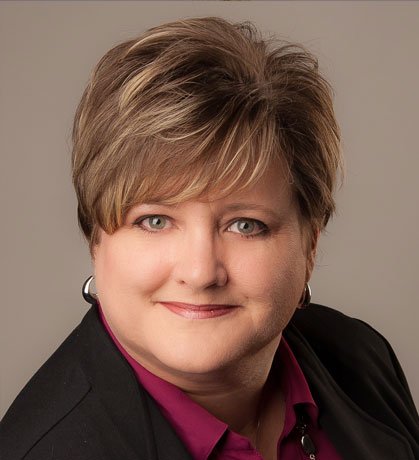 Meet Lori Theis
Lori Theis is a compliance associate at Heartland Trust. She makes sure all reports are filed, boxes are checked, and everything is compliant with the regulations and standards HTC must follow.
Tell us about yourself.
I was born, raised, and still live in Moorhead, Minnesota. I have one son, Adam, who got married earlier this year. I am proud to say I am going to be a first time Grandma in February of 2022. I also have a dog; he is a beagle and his name is George. 
What do you like to do in your spare time?
I enjoy camping, fishing (preferably ice fishing vs. boat fishing), and riding my Yamaha Road Star 1700cc motorcycle. I especially like taking my beagle, George, for a Polaris Ranger ride so he can let his ears flap in the wind. I also like getting together with friends and laughing the night away, reading, and knitting.
Tell us about your favorite life experience.
Being a mother has been an experience like no other. I've loved watching a little person grow and learn by your examples, teaching them right from wrong and watching them make choices throughout life that are based on what they learned from you. I couldn't be more proud of my son, and I am excited for him to experience fatherhood and the joys and challenges that will come with that responsibility. 
What is your favorite movie/play/book?
Favorite Movie:  Pretty Woman

Favorite Book: The Kite Runner

Favorite Play: Anything from a school theatre group.
What was the first car you owned?
1974 Pontiac LeMans. I was so proud of my car until my brother borrowed it for a weekend and blew up the engine. 
If you could meet one person, dead or alive, who would it be and why?
I would like to talk to my Dad. He was a great cook and with Thanksgiving coming around the corner, I wish I could get the recipe for the dressing he made. He never wrote anything down.
How long have you been at Heartland Trust?
It will be seven years in November.
What is your favorite part about working at Heartland Trust?
I enjoy being part of a team that truly cares about the clients we serve. Everyone here is so knowledgeable and continued education is ongoing.  It truly feels like a family. 
Here is Lori's recipe for some tasty chicken wings that are great for a group.
Chicken Wings
4 lbs. chicken wings

1 cup soy sauce

1 cup water

1 cup sugar

½ cup pineapple juice

1 tsp. of garlic powder
Add all ingredients but the chicken wings in a bowl and stir until combined. Add in chicken wings and mix together to coat. Refrigerate overnight or for at least 8 hours. Bake at 350 degrees for 1 hour, flipping occasionally. Serve warm or cold with your favorite dipping sauce.