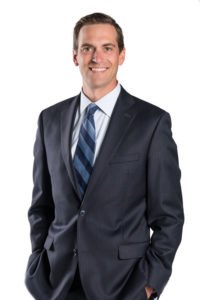 As you read this quarter's newsletter, you will notice many exciting changes going on at Heartland Trust. After 31 years leading the operations, compliance, and HR departments at Heartland, Sheryl Bernier has retired/significantly reduced her work hours and duties. 
Sheryl's departure brings changes in the form of promotions and new hires. Our team is growing, and we are bringing on experienced and knowledgeable people who share the qualities and values that we hold up as important. And while not seeing Sheryl every day will be a hard change, we are grateful. Grateful for her three decades of leadership. Grateful that our other team members are growing with their careers. Grateful that we can bring in other experienced professionals who want to grow with Heartland. 
We are grateful in other ways as well. One of our 401(k) clients just celebrated a significant anniversary milestone. This business has been with Heartland since their doors opened, and we are grateful of our relationship and history with them. On the other end of the spectrum, we have recently mourned the lives of several longtime clients. But we are grateful of the years we spent getting to know them and serving them and their families.
As the ebbs and flows of life happen, moments are created where we realize just how thankful we are for the opportunities we have. I am grateful to work with so many wonderful team members who are not afraid to step up and meet the challenges of greater responsibility. I am also grateful for our clients and their families. Hearing from clients who recognize and value the service we work hard to deliver makes me proud of this company and those who make it what it is. And for that I am grateful.