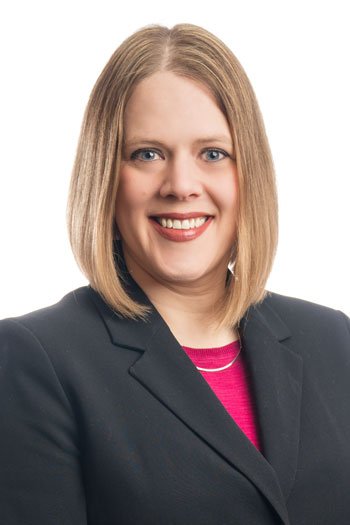 To understand who a trust officer is and what they do first requires that you understand what a trust is. Here's a quick review: A trust is a vehicle used to hold property. A trust can hold the title to anything (like art, vehicles, and even pets!) but the most common assets in a trust are investments, real estate (residential, commercial and farmland), and sometimes partnerships and LLCs.
Trusts are established by someone known as a grantor/trustor who wants to establish control of these assets during their life and after they are deceased. There are various reasons for this control. Sometimes it is due to estate and tax planning but almost always there is an underlying desire to protect the assets for the trust's beneficiaries, those who will benefit from the trust once the grantor is gone.
Trusts are managed by a trustee, who in turn is a fiduciary. A fiduciary must follow legal and ethical standards that binds the trustee to make decisions in their client's best interest and provides the highest level of care a client can receive. A trustee's responsibility is to safeguard the assets of the trust and ensure they are managed according to the terms of the trust document, while following current state and federal laws.

A trustee can be an individual or financial institution. Heartland Trust Company, as the latter, employs trust officers to carry out its appointed trustee responsibilities. A trust officer has many duties and responsibilities when administering a trust and thus requires many different skills. While overseeing the daily administration and asset management of the trust, they communicate with beneficiaries, grantors and co-trustees. They manage and monitor investments, facilitate distributions, review and file trust tax returns, and maintain accounting records.
Administering the trust involves making sure distributions are paid out correctly and in a timely manner, while following the trust document. If there are co-trustees or multiple beneficiaries involved, trust officers act as a neutral intermediary between them. This can be especially helpful if there are family members involved.
If the trust holds money, and the trust document directs the trustee to manage the assets, the trust officer determines the appropriate asset allocation for the trust and invests the money to that effect. If the trust holds real estate or other real property, a trust officer ensures the property is held in good standing, taxes are paid, insurance is current, and periodic inspections are completed.
Trust officers also manage investment management accounts (agencies) and IRAs in addition to trusts. They assist in the estate planning process with clients by working with estate planning attorneys and CPAs. While most trust officers are not allowed to draft documents or prepare tax returns, they have enough experience to know when to point out potential problems and ask skilled clarifying questions.
Being a trust officer does not require a specific degree, however, most individuals have a background in finance or business. Ongoing training is a must, and professional designations such as a Certified Trust and Fiduciary Advisor (CFTA) can be obtained to demonstrate that a trust officer has achieved a high level of knowledge in the field.
All in all, being a trust officer can be an exciting and rewarding career choice for individuals who are detail-oriented while still maintaining a perspective of the big picture. Heartland Trust Company employs some of the best trust officers in the area with many decades of experience. We are grateful to have them as part of our team and proud to have them here to serve you.