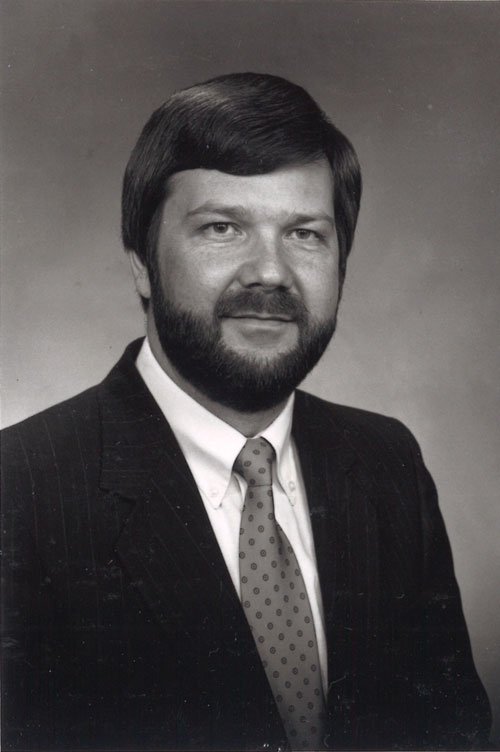 Meet Gary Hanson
Gary Hanson is the senior vice president and a director at Heartland Trust Company. He has been an integral part of the growth and success of Heartland Trust over the years. While now enjoying a certain amount of "flex-time," he continues to be in the office almost every day.
What do you do at Heartland Trust?
Along with ongoing business development responsibilities, I managed the Retirement Services Division at Heartland until 2014. My current responsibilities at HTC include account administration, client relationships, leading the corporate finance team, and serving on the executive committee.      
Tell us about yourself.
I am originally from Crookston, Minnesota, and, except for a two-year break, I have been in the Fargo area since graduating from Moorhead State University in 1972 with an accounting degree. My wife, Ruth, and I live in West Fargo, and our daughter, Rachel Clarke, and family live in north Fargo, while our son, Ben, and family live in south Fargo.     
What do you like to do in your spare time?
When not at the office, I enjoy golfing and spending time at the lake with family and friends. I also continue to be active at First Lutheran Church and with The Fargo Lions Club.  
How long have you been with Heartland Trust Company?
My HTC career began in 1990 when I joined Steve and Sheryl "in the early days." Prior to that, I served as president of First American Trust (Bremer) in Marshall, Minnesota, and was at Norwest (Wells Fargo) in Fargo for 16 years.
What is your favorite part about working at Heartland Trust?
The most satisfying and fulfilling aspect of my time at Heartland has been developing personal relationships with my clients that over the years have become personal friendships. Those friendships have given me the opportunity to also know their families and watch their children grow. In some cases, those children are now running businesses and have also become clients. I am very fortunate that I can continue to serve clients/friends in a job that has really never been "just a job."
Below Gary shares two of his favorite recipes: Walrus Pizza and Pickled Eggs. 
WALRUS PIZZA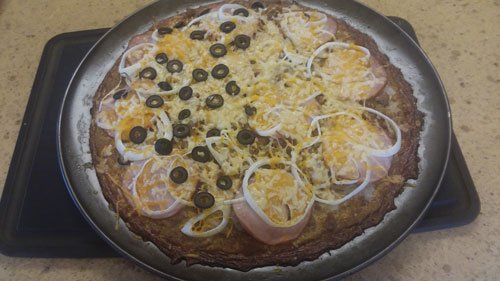 Homemade or store-bought pizza crust
Dijon mustard 
Sauerkraut
Sliced or diced onions
Canadian bacon
Mild or spicy sausage (cooked and crumbled)
Swiss cheese
Mozzarella cheese
Directions:
Cover pizza crust with a layer of Dijon mustard (like you would with tomato sauce). Add a thin layer of sauerkraut, followed by the onions, Canadian bacon, and sausage. Sprinkle Swiss and mozzarella cheese on top. Bake at 425 degrees for 15-18 minutes. Check for crisp crust and bubbly cheese.
PICKLED EGGS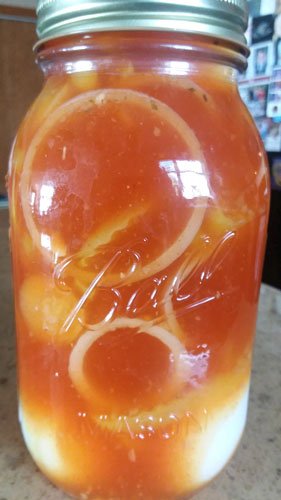 1 quart jar with lid (saves on refrigerator space)
8 – 10 hardboiled eggs, peeled
1 jar (16 ounces) sliced banana peppers (mild flavor) or sliced jalapeño peppers (stronger flavor) 
1 small onion, sliced
2 crushed garlic cloves
1 tablespoon garlic salt
1 tablespoon sea salt
3 tablespoons Schlotzsky's or Tabasco sauce (add to liquid below for more heat or serve with eggs on the side)
Directions:
Heat liquid from peppers (reserve peppers), crushed garlic and garlic salt over medium heat until salt dissolves.  Layer eggs, peppers, and sliced onion in the quart jar and pour in liquid.  Cool for 10 minutes, cap the jar, and place in refrigerator for 5-7 days, rotating daily. Serve eggs in foil cupcake liners with slices of peppers and onion from the jar. Eggs pair well with a cold beer.