Heartland Trust Company turns 30 this year, and we've accumulated a bit of history as we enter our fourth decade. Each quarterly newsletter this year will have a feature on one of our old locations.
Shortly after Heartland Trust opened its doors for business at the same location as Busy Bubbles Car Wash & Laundromat, it was clear the growing company needed more office space.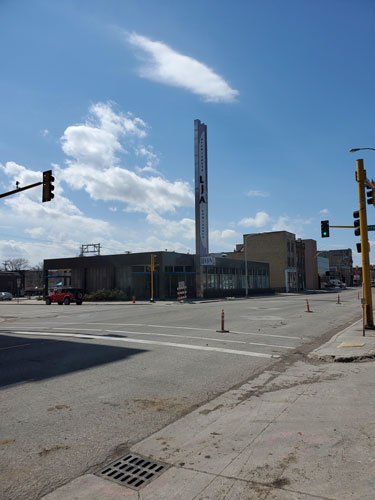 Heartland Trust quickly relocated in the winter of 1990 to downtown Fargo in the Lightowler Johnson building at 700 Main Avenue. This location served as Heartland Trust Company's first true home. It consisted of three offices, a small conference room, and a file room that doubled as a kitchen that could barely fit two people at a time. This would be the headquarters for the next five years. Gary Hanson joined the team at the end of 1990, followed by Denise Lies in 1993, and Neil Jordheim in 1994.
Here is a picture of the Lightowler Johnson building today. In 2019, Lightowler Johnson Associates was acquired and dissolved and a new firm, Nile, Inc., emerged. Nile still
occupies this space today.