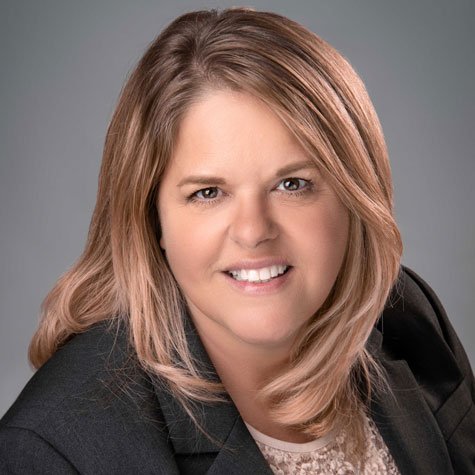 Meet Missy Zarak
Missy is an administrative associate working in the personal trust area. She provides excellent service to clients with trust, agency, and IRA accounts. She has over 30 years of experience in the trust business and has served many clients over the years in various roles.
Tell us about yourself.
I was born and raised in Dickinson, North Dakota, in a large family as one of 12 children. Following graduation at Trinity High School, I finished college at Minnesota State University in Moorhead, Minnesota, and graduated with a bachelor of science degree in legal assistant studies. 
I commute every day from Wahpeton, North Dakota, where I live with my husband, Mark. We have four children who are now all adults: Cole, Cody, Carson, and Carleigh. I have been promoted from mother to grandmother status and I'm now called "Ma Ga" by two beautiful granddaughters. Spending time with my growing family is one of my greatest pleasures.
What do you like to do in your spare time?
Raising a family is one of my greatest personal accomplishments. Sports have always been the center of our family activities whether we are playing or watching. Fall is our favorite season as we cheer our son Carson (#1) who plays defense for the MSUM Dragon football team. Go Dragons! 
When I'm at home, you can find me in the kitchen cooking huge family-style meals for family and friends or spending an afternoon baking with my granddaughter. Home-cooked meals are a sure way to get your adult children to come back home.
How long have you been at Heartland Trust Company?
I joined the Heartland team on June 17, 2019, as an administrative associate. Everyone has been so welcoming that it already feels like I have been here for years.
What is your favorite part about working at Heartland Trust Company?
The best part about working at Heartland is that I "get" to come to work and spend my workday with so many wonderful people. I am thankful to work for a company that truly values their employees and clients. Doing the right thing for clients and providing them with great service is one of the most rewarding parts of my job.
CROCK POT SHREDDED PORK
Boneless pork tenderloin (4 to 5 pounds)
1 package Good Seasons Italian Dressing mix
1 package au jus dry mix
1 cup beef broth
Place tenderloin in crock pot with all ingredients. Cook pork until meat pulls apart easily with a fork. Shred meat in the liquid of the crock pot. Use all of the liquid, which will make the tenderloin exceptionally moist.
Serve on buns, nachos, tortillas, or whatever else you can think of. This goes well with or without BBQ sauce.