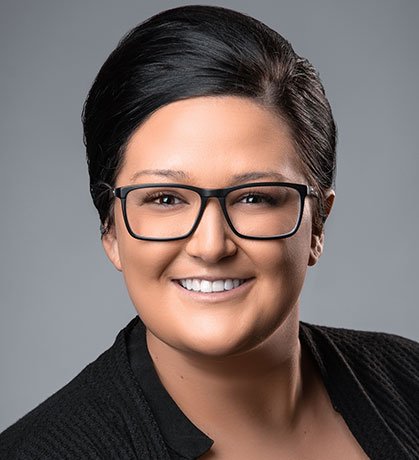 Meet Mary Fridgen.
Mary is the newest member of our team. She is an administrative associate who handles the receptionist duties. She is the energetic voice you'll probably hear if you call us. We can already tell she's a great fit for our team.
Tell us about yourself.
I grew up just outside the small town of Wheaton, Minnesota, on my parents' farm. I have three sisters and one brother who have blessed me with the honor of being an aunt to four nieces and five nephews who are AMAZING. After high school, I moved to Moorhead and attended M State, graduating with an AAS in administrative assisting. I currently live in Fargo with my boyfriend Augi, and I'm so excited to see what this great opportunity at HTC has in store for me.
What do you like to do in your spare time?
In my spare time, I enjoy spending time with friends and family. I love seeing my nieces and nephews as often as I can; they grow up so fast!. I'm a fan of all types of movies, and I have accumulated a pretty good-sized collection over the years. The Hallmark Channel is on in my house all year-round. It's always the most wonderful time of year with Hallmark on!
How long have you been at Heartland Trust Company?
I've been at HTC since the beginning of September. While I'm pretty new here,
everyone is making it very easy to fit in and feel welcome.
What is your favorite part about working at Heartland Trust Company?
So far my favorite part of working at HTC is having such great co-workers!
Everyone is so helpful and friendly, it really makes it a great place to work.
Easy Spicy Sausage Dip
Ingredients:
1 (16-ounce) spicy sausage log (such as Jimmy Dean or Bob Evans)
1 (10- ounce) can of Rotel tomatoes
2 (8- ounce) packages of cream cheese
Cook the sausage all the way through, then mix with the Rotel tomatoes and cream cheese
in a crockpot. Serve with your favorite tortilla chips or bread chunks.
This is a really quick and easy recipe to throw together for a last-minute get-together. If
you don't like spicy foods, you can use mild sausage or try
it with maple or sage sausage for an extra boost of flavor.